Beginning Figure Painting - Jan 12-13 2019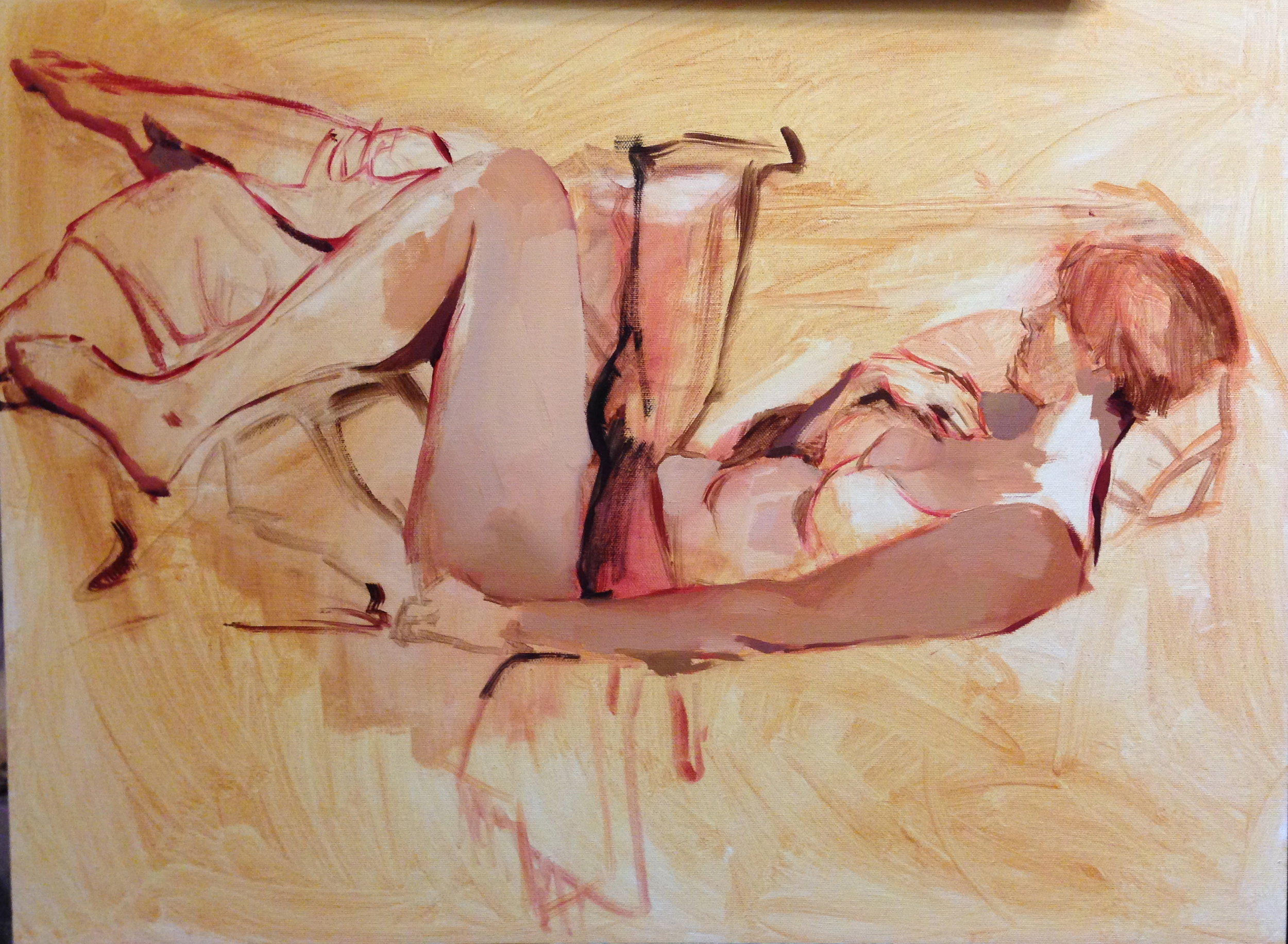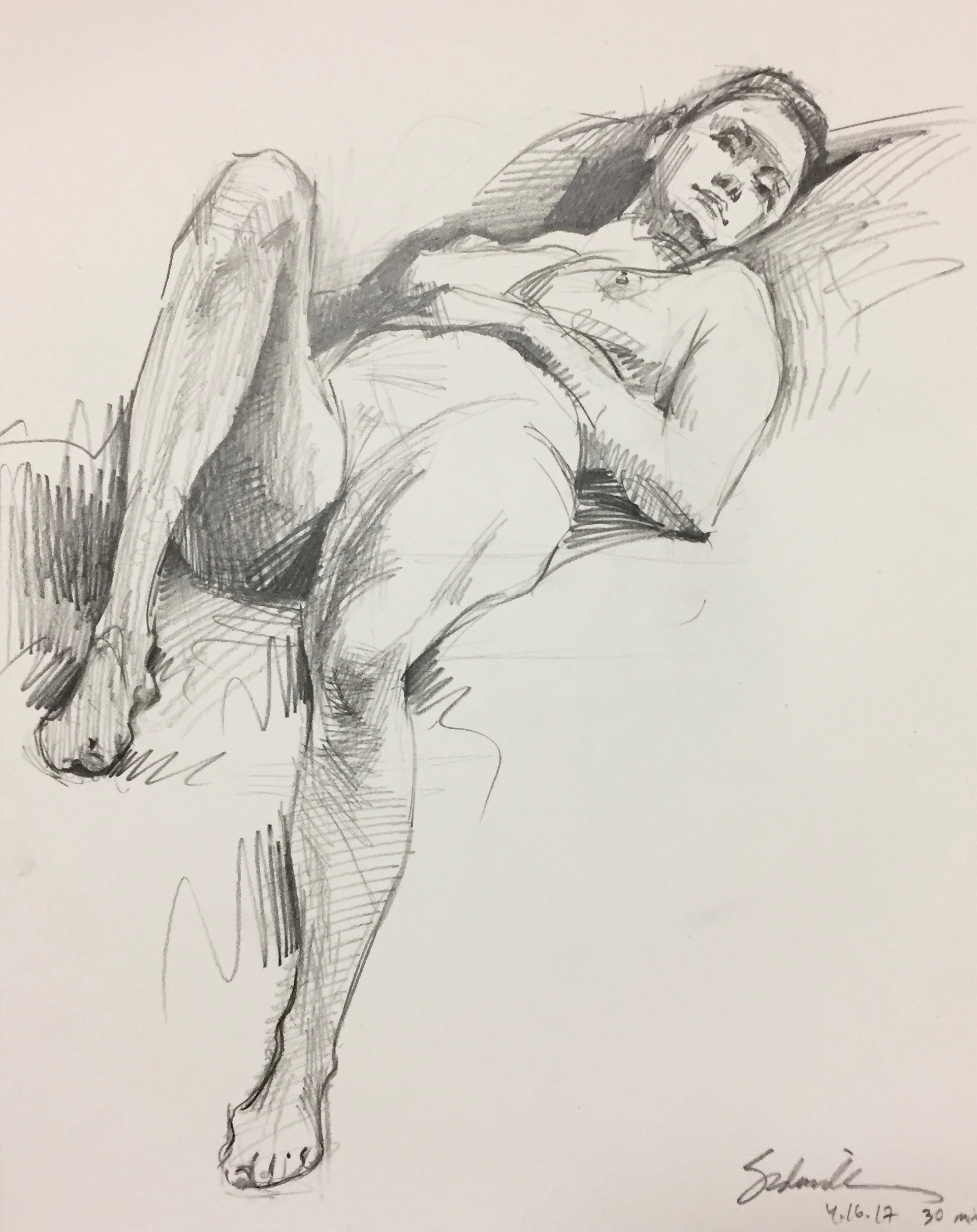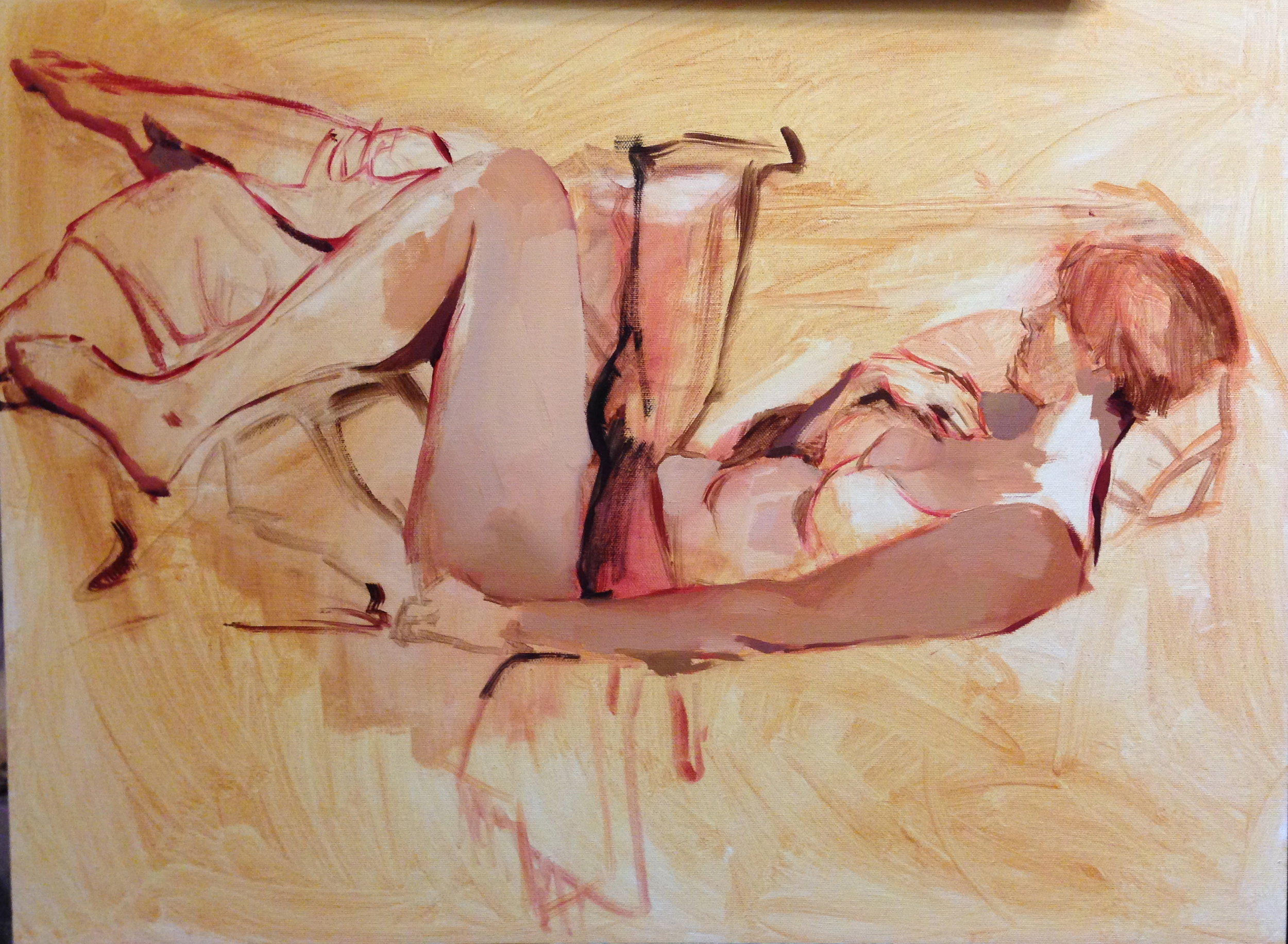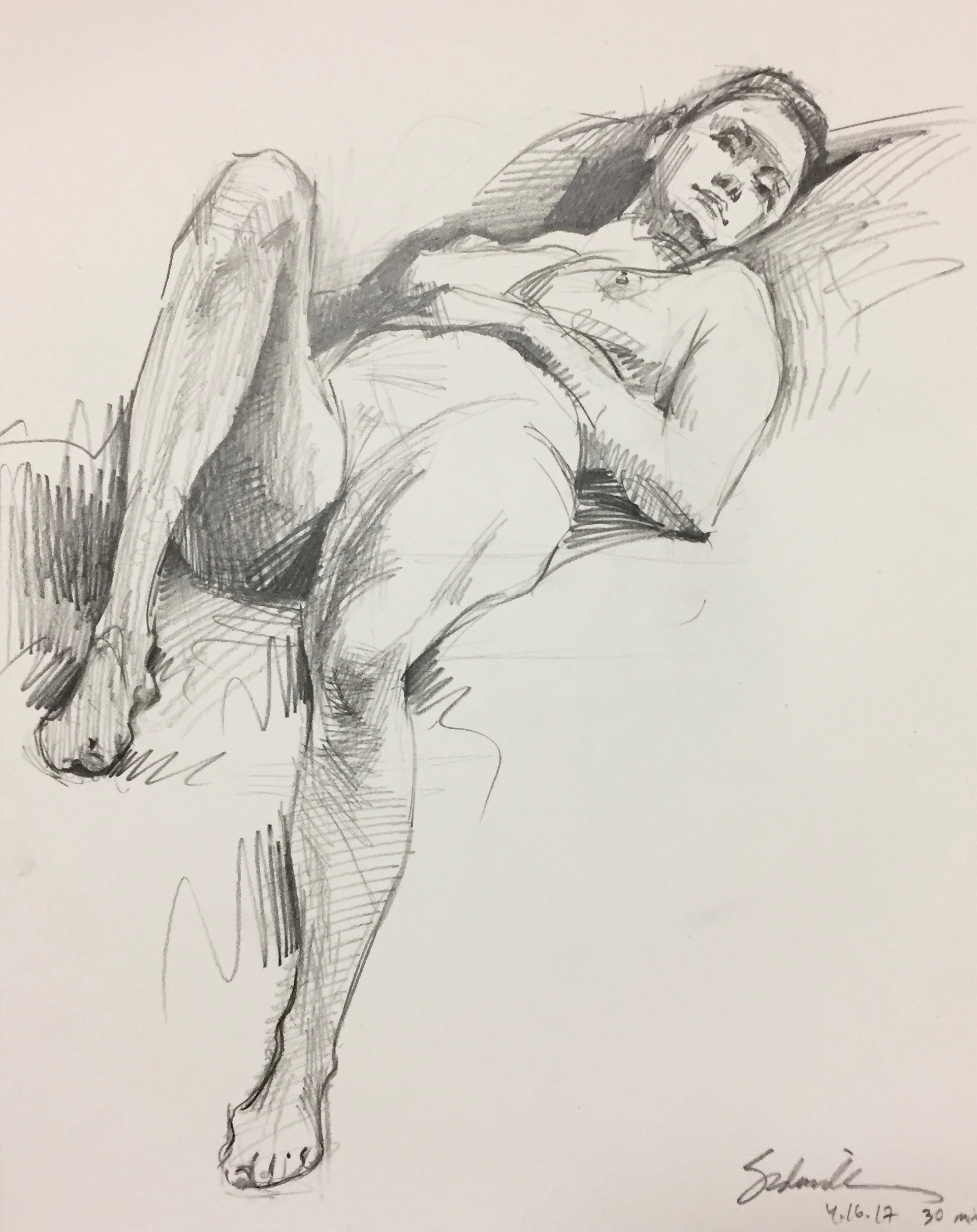 Beginning Figure Painting - Jan 12-13 2019
2-day workshop with Sarah Sedwick
January 12-13 2019
9:30 am - 4:30 pm
$220 (includes model fee)
Join Eugene artist Sarah Sedwick for this two-day workshop with a focus on the figure, from gesture drawing to painting in oils. If you love drawing the figure and want to try your hand at oil painting, this workshop is for you! We'll go through the process step-by- step, from materials to paint mixing. Beginning with drawing in graphite, we will move into painting, simplifying the figure into its basic value shapes, and learning to mix gorgeous flesh tones from a simple palette of three colors plus white.
You'll receive a materials list when you register (or view it online, here). Oregon Art Supply is generously offering a 20% discount on all materials for this class.
Note that this workshop takes place upstairs and there is no elevator. Bring your lunch or plan to visit the nearby cafes in the Whiteaker neighborhood.
About The Instructor
Sarah Sedwick is an oil painter whose focus is still life, figurative painting, and portraiture. She was born in Cleveland, Ohio, got her BFA from Maryland Institute, College of Art in Baltimore in 2001, and has lived in Eugene, Oregon since 2007. She regularly teaches workshops in Oregon and around the country, exhibits in galleries, and sells her work online.
More about Sarah can be found at her website, sarahsedwick.com, and on her blog, sedwickpaints.blogspot.com.
Reserving Your Spot
Register and pay in full to reserve your spot in the workshop. To cancel a workshop enrollment, please email studio@whitprint.com. You'll get a full refund if your request is received at least 10 days before the start of the workshop, or a 50% refund if it is received at least 3 days before the start.
Register for this workshop